Welcome to Envious Aesthetics: Your Path to Radiant Beauty
At Envious Aesthetics, we believe that true beauty comes from within and shines through radiant skin. Our medspa in Madisonville, KY, is dedicated to helping you achieve your aesthetic goals and enhance your natural beauty. Step into our tranquil oasis and indulge in a transformative experience like no other.
Featured Services
that We Provide
At Envious Aesthetics, your satisfaction and well-being are our top priorities. We take the time to understand your specific goals and concerns, crafting personalized treatment plans to address your unique needs. With our extensive knowledge and advanced techniques, we ensure that every visit is tailored to meet your expectations, leaving you feeling refreshed, rejuvenated, and confident.
Unleash your inner radiance and let your beauty shine with Envious Aesthetics. Schedule a consultation with our experts today and embark on a transformative journey toward renewed confidence and enhanced beauty. Experience the Envious difference for yourself.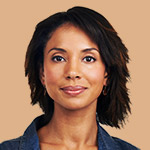 "Thank you for what you have done to improve my appearance and, consequently, the quality of my life."